Jackson, MS to Los Angeles CA – (71,000 Delta SkyMiles and $11.20 USD)
Family is family, whether you are blood related or not. Hattie's sister-in-law was always there to help Hattie and her family out. When cancer hit, and Hattie was told her sister-in-law had a week to live, she knew she needed to be by her side.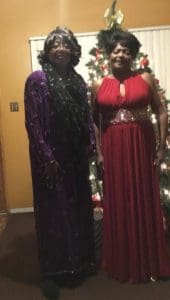 Already in another state to visit a terminally ill family member, the cost of changing her flight date was financially impossible for Hattie. After hearing about Give a Mile from a hospice nurse, Hattie reached out to see if we could help her. Give a Mile was able to reunite Hattie and her sister-in-law with a ticket home.
Do you have miles to donate? Donate today and help reunite another family with a flight of compassion.
Thank you to our amazing friends at Clearmotive for providing this flight!