Gander, Newfoundland to Calgary, Alberta (106,000 Aeroplan Points and $140)
June 29, 2022 —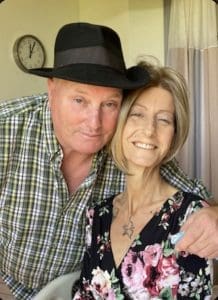 Jimmy knows the anguish that comes from not being able to say goodbye.  Earlier this year, he lost both his grandson and his wife within weeks of each other due to sudden and traumatic circumstances.  He never got to say goodbye.
Now his sister Linda, who is living in Alberta, has only days left in her battle with cancer.  She needs him by her side in these final days and even more, he needs to be with her to see her, to hold her hand, to remember, to say goodbye and to begin to heal. 
Can you help Give A Mile fund a flight from Gander, Newfoundland to Calgary, Alberta? We are actively seeking Aeroplan points and cash donations to help this family. https://giveamile.org/donate/
Because, sometimes, one last goodbye means everything.