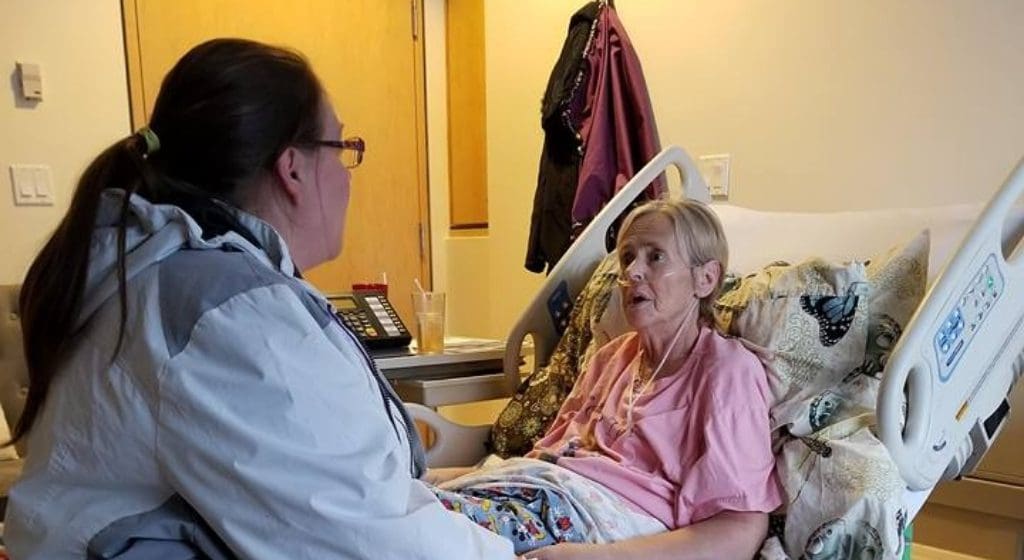 Living with terminal brain and lung cancer, Diane knew the end of her life was near.

And while many Give A Mile flights connect families who have shared a lifetime of memories, Diane's final wish was to see a loved one she hadn't seen in over 30 years.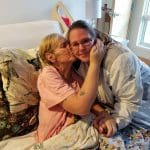 Amanda, Diane's biological daughter, was living in Oregon when she learned of her mother's prognosis. Although it had been over three decades since she'd seen her, Amanda knew that being by her mother's side in her final moments would give them both closure and peace. Without the financial means to fly to Ontario where Diane was in hospice, Amanda requested a flight through Give A Mile so she could share one last memory with her birthmom.
Because Amanda and Diane's situation met the requirements for a flight of compassion, Give A Mile was able to grant a mother's final wish and fly Amanda from Oregon to Ontario for Diane's final days. Diane also got to meet her granddaughter for the first time, which made this trip even more special for her and Amanda. 
"Without [Give A Mile's] help I would have never been able to see my mom and she would not have been able to pass in peace. I cannot express how much the trip meant to us. Thank you so much for everything you guys do." – Amanda