Saskatoon, SK to Edmonton, AB – 28,200 Aeroplan Points & $31.63 CAD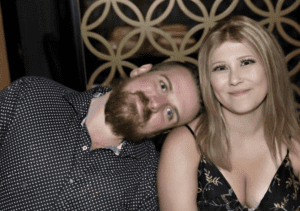 When you are very close to your in-laws, it gets difficult when you see them fighting for their life. When Brett received word his sister-in-law's cancer had spread and she was given the prognosis of weeks to live, he knew he needed to be by her side. With it being a slow time for work, Brett's mom suggested he apply to Give A Mile.
Brett wrote: "Shandi and my brother have been together for almost a decade, and in that time we've welcomed her into our family as another child and sister. Being able to make it home to all be together and say our final goodbyes in person would mean the world not only to me, but to my brother, parents, and Shandi's parents as well."
After meeting the criteria, Brett was granted with a flight of compassion so he could say his final goodbyes to Shandi in person.
He said: "I cannot thank you enough for what you've done for my family and I, and I'll be sure to pay it forward"