Travelport – 50,000 Points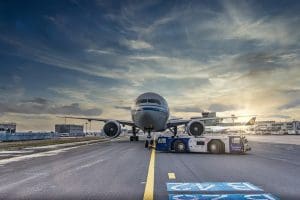 Flight Hero Sponsor – TravelPort
TravelPort has committed to helping Give A Mile raise at least 50,000 Points to support further flights of compassion.
My mom had a fall 3 years ago and suffered a brain bleed. Her health and cognition have continued to decline. She recently suffered a stroke and is very near end of life. Hospice recommended I look into your organization so that I can be with my mom during this time. I have made several flights the last 3 years and more recently to see her. Because it is impossible to know when she will pass away, I have to choose my times to visit her wisely. I am a teacher with a limited number of sick days. My mom was an operating room nurse for 48 years. I remember multiple holidays growing up when she was on call and had to leave to rush to the hospital to assist on an emergency surgery. She never complained. She was an incredible nurse and an incredible parent. I want her to have the same care and attention she gave to so many during her career.
We are so thankful for all the miles donated and the help this provides us to award flights to people seeking hope, hugs, and togetherness with loved ones in their time of greatest need.
Click the Donate Button to Help Travelport reach their goal.
Please reach out to us at [email protected] if you or someone you know is in need of a flight of compassion.
Other Mileage Plans or Rewards
You can also donate your other airline miles to help Give A Mile make these flights of compassion happen.
Simply fill out the form below to pledge your miles and we will be in touch with you when we can match them up with a flight.
Please help GiveAMile by Sharing and Spreading the Word!