Rochester, NY to Dallas, TX  (52,300 United Miles & $12 USD)
August 2022 — Jessica's mom is in hospice with COPD and has limited time left.  Jessica is a single mother of 4 who works full-time to make ends meet but has no extra money to travel back to Texas to say goodbye.  It is Jessica's hope that she can see her in person to help her plan her funeral services and share some special moments together.  Jessica says she will always be her mom's 'country girl'. It would give them both so much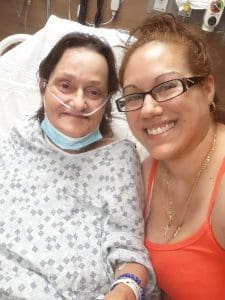 pleasure to be able just to sit and listen to old country music together. 
"She's my best friend. I've been sending her care packages every week but it would mean so much to me if I could have the chance to be with her and hug her one last time this side of heaven."
Thanks to Give A Mile's donors and volunteers, Jessica was given a flight for a final goodbye.

If you can help Jessica or others like her please visit https://giveamile.org/donate/